Salem Oaks Consulting Announced as Platinum Sponsor at Third Annual Patient Experience Symposium May 1-3, 2019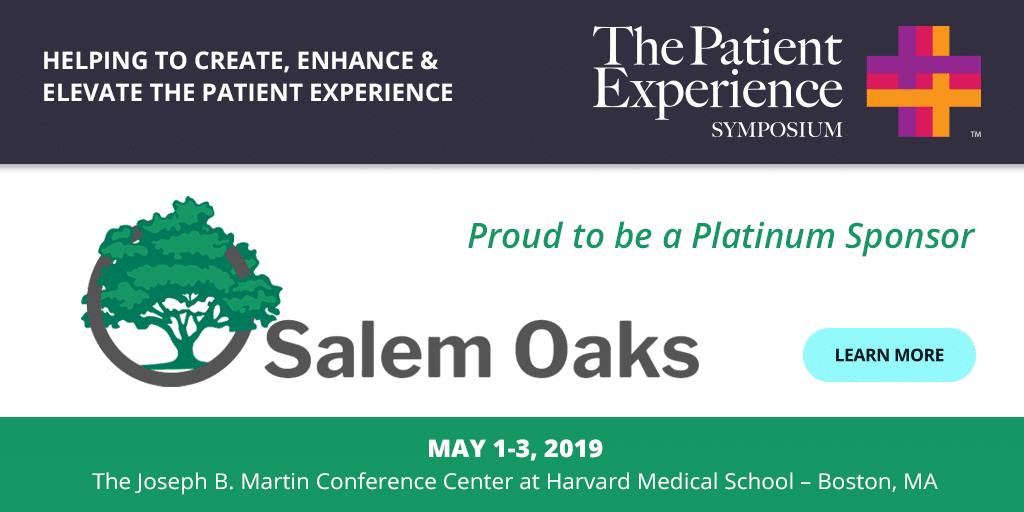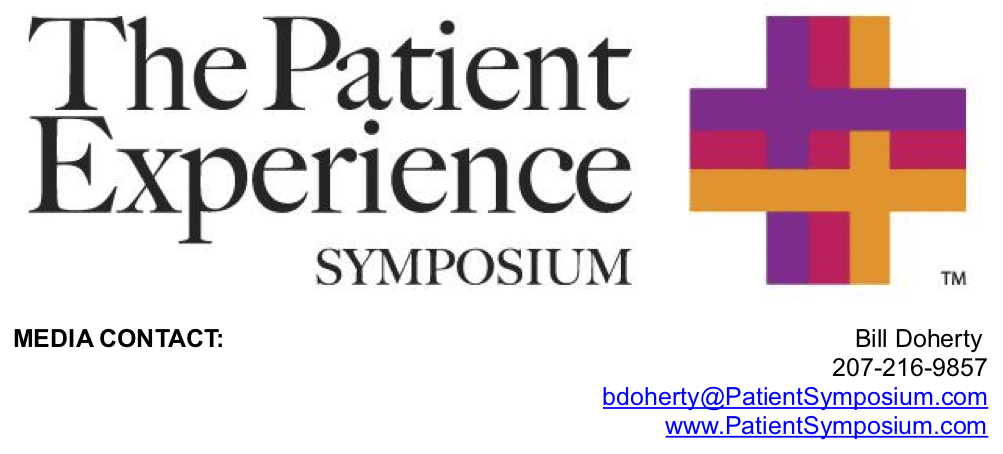 Salem Oaks Consulting Announced as Platinum Sponsor at Third Annual Patient Experience Symposium May 1-3, 2019
Official Event Hashtag: #PatientExperience, Twitter @patientexpsym
BOSTON – (December 11, 2018)
The Patient Experience Symposium is pleased to announce Salem Oaks Consulting as a Platinum Sponsor. This highly acclaimed conference, being held May 1-3, 2019 at the Harvard Medical School in Boston, MA, is now in its third year and brings together hospital executives, patient experience and nurse leaders from around the nation. The robust conference program includes in-depth workshops, patient stories and visionary leaders from around the nation.
"Salem Oaks is excited to be sponsoring an event that aims to bring together the stakeholders in healthcare." Jamie Roger, Associate Director Research.
Patient Experience Symposium's Conference Director, Bill Doherty states, "We are extremely pleased to add Salem Oaks Consulting to our 2019 program. We strive to bring our sponsors the attendees who are decision-makers in the healthcare industry, ready to talk about products and services that will improve the patient experience in their healthcare settings. The Patient Experience Symposium brings together professionals, advocates, practitioners, students and teachers; all dedicated to changing the way people experience healthcare."
Salem Oaks Consulting is committed to working with patients, their advocates, biopharmaceutical companies, regulators and other stakeholders to develop educational tools and services that help patients bridge the gap between themselves and Biopharma R&D. www.salemoaks.com.
For more information on Salem Oaks Consulting:
Salem Oaks dares to imagine a world in which people are equipped to collaborate to successfully shape the health ecosystem of the future. All parties involved are going to need to learn to work together in brand new ways to make this vision a reality. Salem Oaks exists to help them learn.
There is a major shift occurring in healthcare today. Patients have access to more information than ever before and they are using this to become influential partners with the doctors, pharmacists, scientists, and other experts. Unfortunately, after years of working in healthcare silos, healthcare professionals, industry, and patients, along with their caregivers, have forgotten how to talk to each other, let alone work together. Salem Oaks works to help people understand each other.
LinkedIn: https://www.linkedin.com/company/salem-oaks-consulting/
Facebook: https://www.facebook.com/SalemOaksLLC/
Twitter: @SalemOaks
Instagram: https://www.instagram.com/salem_oaks/?hl=en
For more information on the Patient Experience Symposium, visit www.PatientSymposium.com
Posted by Heather McCullen