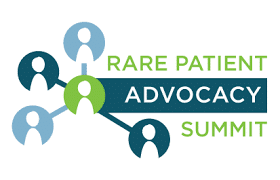 Our experience at Global Genes Rare Patient Summit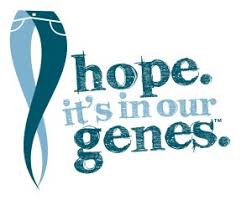 I think what needs to be pointed out in that title, is the word RARE. This conference is anything but ordinary. The attendees are amazing and consist of a diverse population of patients, experts, consultants, and advocates who are all teaming together to try to drive change and bring hope to the patients and their families in the rare community.
For Salem Oaks, the conference was exhausting, but in the best way. We engaged with others, we met new faces and caught up with familiar ones, and we learned. We were able to explore new ideas and brainstorm ways to collaborate with amazing groups and individuals that we met throughout the conference. Energy was being spread and shared and absorbed by (and from) everyone we spoke to, at times bringing us to tears.
Corporate Alliance Meeting
Our experience began with our first Corporate Alliance meeting the day before the summit. We were able to meet the new CEO, Kimberly Haugstad, hear about progress since last year's Access to Critical Care event, and learn about some new directions from Global Genes. We left with many ideas how we might be able to help the cause. This was a great warm-up for the main event.
Speakers that led the way in sparking energy
The conference itself was jam packed with amazing speakers. Susannah Cahalan (@scahalan) gave a raw depiction of her lived experience with a rare auto-immune disease and how her entire life changed seemingly overnight. She originally told her story in a book but it is now also portrayed in the feature film, Brain on Fire, starring Chloe Morretz. David Fajgenbaum (@davidfajgenbaum) gave a captivating keynote on his life experiences with Castleman's Disease and how he turned his own diagnosis into his life's work. (To hear more about his story you can listen to our podcast @imdevpodcast on Spotify or Apple Podcast). These speakers were only the beginning of a long list of powerful storytellers, experts in their fields, empowered patient leaders, advocates, and caregivers who are all striving to bring change and spread hope.
Growth and Gratitude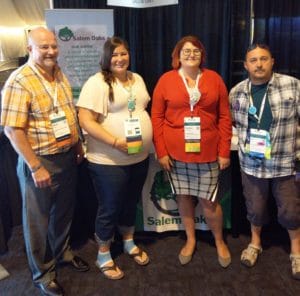 We couldn't be more thankful that Global Genes is able to follow through with their vision to bring these groups together, and more importantly that they are able to continue to grow every year and involve a larger community.  One of the perks about this conference that we love is the ability to livestream ANY track that you would like if you are registered online.  This opportunity gives patients, and others, who may not be able to attend the opportunity to access the conference and to choose what speaker they want to listen to at their own discretion.  This also gave us the opportunity to livestream any speaker we would have liked from the exhibitor booth (but we were enjoying conversations with other attendees far too much to have any downtime for that).   
Champions worth celebrating
The Rare Champions of Hope Awards was truly the celebration that was needed after two long days of conference events. Patients, Advocates, and leaders in their fields were honored with an award that stood for hope and the change that they can facilitate when they share that hope with others. Award recipients came from all over the globe to receive these honors and to share their story with attendees.
Some exciting takeaways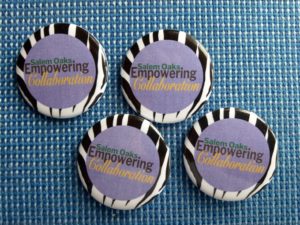 Upon leaving beautiful San Diego and the energy of the conference we hoped our bags would be a little bit lighter, this wasn't the case but we weren't burdened by it either. Filling the only empty room we had to spare were Rare Advocacy Toolkits that were available from Global Genes, Chasing my Cure (David Fajgenbaum's newly released book), We Carry Kevan (an uplifting story about breaking boundaries and experiencing life), the newly released Global Genes report Next: Imagining the Future of Rare Disease, and a handful of trinkets and swag from all of the amazing exhibitors that were in attendance.
To Global Genes, we want to say thank you. Our souls are re-energized, our motivation has been refueled, and our drive to help the patient+ community is stronger than ever.