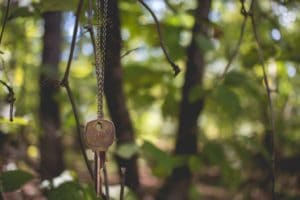 In life, you're given a gift; confidence. What you do with that gift is up to you and only you. In my life I have also been given a few other "gifts" that I didn't ask for, opened, and now I have to deal with them.
At age 15 or 16 I, as well as my family, started noticing things that were off about me. We found a doctor who we thought might help us find answers. Instead, he disappointed both me and my family. He didn't have my best interest in mind because to me, health comes first. That encounter rubbed me the wrong way. impacted my confidence drastically and mentally put me in a rough place. We found a different doctor for a second opinion and honestly, I was very hesitant at first. However, instead of making me feel bad, I realized that he wanted answers just as badly as we did. He ordered a test for a blood draw and sent it to Baylor University to run a very specific test. When it came back, he gave us the results; I was diagnosed with and have a rare neuromuscular degenerative disease called: Friedreich's Ataxia or FA for short. In a weird way, I gained back some of my confidence. I felt that I had answers and I wasn't just imagining things.
2018 was the 5-year anniversary of my diagnosis. Over the past few years I have slowly gained more confidence and have become mentally stronger but I'm still far from being comfortable. Throughout my life, I have always struggled with confidence issues whether it was my body image, being able to play sports or struggling with my sexual identity, I accepted and came out openly as gay when I was 11. All of these things came with bullies and I beat myself up because I didn't feel like I was worth it.
In the middle of the summer of 2018 things turned around. I was introduced to this wonderful company, Salem Oaks, and learned about a course that they had created (Join-the-Team) and I wanted to be a part of it. I along with four other FAer's (Friedreich Ataxia patients) created a team to complete the course and learn more about what Salem Oaks was offering. In retrospect it was a lot, however, it was information that holds a close spot in my heart and I believe for the rest of the team it does as well. When you're fighting a rare disease, like FA, you can feel alone, lose hope and damage your confidence, for me all three were something I struggled with.
It wasn't till I finished the course that I realized the truth… I have never been alone, that there really is a lot more hope out there than I realized. The biggest realization was in regard to my confidence, not only was it built up and noticeable, but I felt like a different person. I struggled for years with it and beat myself up over it.
The course not only taught me about the research and development of medicines and the FDA process, but it also showed me that I can accomplish anything I put my mind too! Whatever the reason might be that you're taking this course, or if you don't believe in yourself or you're struggling with something such as your confidence, keep an open mind. The team at Salem Oaks care about you, want to ask you questions, stretch your mind and make you feel as comfortable as possible.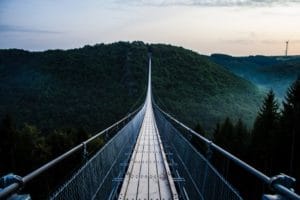 With all of that said, I would like to say how appreciative I am to Salem Oaks, Vlad, Jake, Jean and Nick for working with me and helping me realize that I have confidence inside of me that is willing to show itself. So thank -you again and I'm hopeful for the future!